Hope…Less
During morning huddle we were not briefed on anything regarding Coronavirus… except that the neuro ICU on the 7th floor was under construction.  These rooms were being modified to become negative pressure rooms.
Now, any nurse knows what this means.
RESPIRATORY ILLNESSES COMING OUR WAY!! Shit.
Hope
The hurried construction on the 7th floor was noisy and hectic. Plastic sheets hung everywhere. Hammers were banging and the noise of the electric saws were menacing to the ill patients.
I knew why they were working so quickly. I just didn't want to believe it.
New Orleans is a pretty big city with an international airport and interstates. Tourism is a major industry here. TONS of people come here everyday to experience NOLA. People mean virus to us.
Coronavirus in NOLA
The charge nurse came to the 7th floor at the end of the day informing us that the Neuro ICU section has been walled off to become the "positive cases" section of the unit and the MSU side of the unit is supposed to be for the, "presumptive positive cases".
We didn't have to ask which cases.
Quote of the Day
"This is our most desperate hour. Help me, Obi-Wan Kenobi. You're my only hope." –Princess Leia, Star Wars: Episode IV A New Hope
What's for Dinner?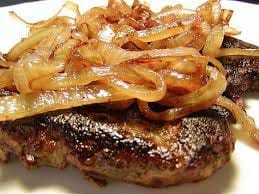 P.S. Today really was Friday the thirteenth. It truly is a Cursed season.
Trump declares a national emergency in response to the spread of the virus. The declaration begins the process under which state and tribal governments can seek federal dollars for help responding to the virus. Louisiana becomes first state to postpone its presidential primary.
Jump to the next entry