Oh MY!
Mardi Gras
Laissez Bons Temps Rouler! It is Mardi Gras, Tacos and Curses in New Orleans this year (Well, for me anyway).
What an exciting time to be working here in NOLA, right?
Well, not really.  The locals think this season is cursed and the Coronavirus has everyone on edge at the hospital.
Mardi Gras in New Orleans is supposed to be fun but my nurse brain automatically thinks, 'Mardi Gras means people. Lots of People. LOTS and LOTS of people really close to each other.
That could be bad right now with this Coronavirus business.
Tacos
Everyone's been so stressed out lately. We had a taco party potluck at work to celebrate. I know tacos aren't really Mardi Gras food but, it is Fat Tuesday and Tuesdays were made for tacos. It was nice to be able to talk to people at work in a relaxing way. We are usually so busy that we don't have time to really talk to each other so, the taco pot luck was a nice change from the monotony.
Curses
The locals are calling this Mardi Gras/ Carnival Season, "The Curse of the Two's" for a couple of reasons (no pun intended).
The Hard Rock Hotel collapsed while under construction a couple of months ago and there are still TWO bodies inside. The citizens of the city are pissed and say it will be a curse on the city because the city can't get them out safely and they are still working to demo the building without damaging other properties. It's a sore subject around here.
TWO people have been hit and killed by TWO floats during the parades so far stopping the parades for the season.
TWO balconies collapsed and killed TWO people.
People here may be crazy as hell, but they have a lot of heart. I'll miss them when we leave.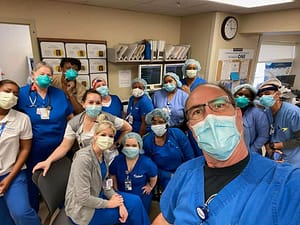 I will always remember Mardi Gras 2020 as Mardi Gras, Tacos and Curses.
Quote of the day
"The hottest places in hell are reserved for those who in times of great moral crisis reserve their neutrality" -Dante
What's for Dinner?
It's Taco Tuesday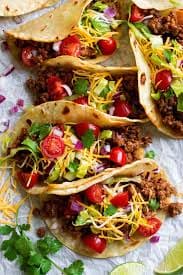 P.S.
Apparently, an antiviral drug for Covid is being tested. I just hope it works because at this point there is no cure- only management of symptoms. This virus has already killed an estimated 2,700 people worldwide. That is approximately 1000 people a month. Let that sink in…. 1,000…humans…a …month. Damn.
You know what really pisses me off? Back in October, a group of researchers got together and put together a pandemic simulation. They called it, The Event 201 Pandemic Exercise. The groups included John's Hopkins, World Economic Forum and the Bill and Melinda Gates Foundation. Afterwards, they made 7 recommendations to our government and the world to prepare for a pandemic. Yet, I don't see any obvious signs of recognition to the suggestions. I mean, I work in a hospital and am exposed to a lot of medical material, conversations, and education and, I don't hear anyone talking about this.
Do we have our heads in the sand about this thing or are we hoping it will all work out? Does the government even care about this? They must do something. I'm sure they are and we just aren't hearing about it.
I hope. Hope is a good thing to have.
 February 25, 2020 –The NIH announces that a clinical trial to evaluate the safety and effectiveness of the antiviral drug Remdesivir in adults diagnosed with coronavirus has started at the University of Nebraska Medical Center in Omaha.
Jump to the next entry