The Beginning
Ignorance Truly is Bliss
HAPPY NEW YEAR'S EVE
Happy Birthday to me!!
Today, I turn 43 years old. God, I never expected to be this old. What do you do when you're 43?
Oh, I know!
Go on a vacation.
This is a much-needed vacation from real life, and nursing. I am a nurse and I love my job but, everyone needs a break once in a while.
And, where better to escape reality than in Las Vegas, right?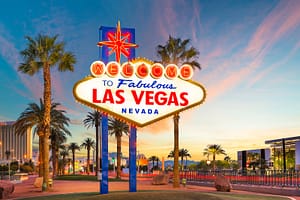 We were listening to the news in the background as we were getting ready to go out for the evening. My ears perked up when I heard something that made my heart drop.
" A virus has the Wuhan Province of China in a frenzy."
They have reported it to the WHO so, it must be kind of a big deal.
The news of this virus didn't stop us from vacationing. It's New Year's Eve and we have some partying to do.
First, we go to Gordon Ramsay's Pub and Grill in Caesars Palace (because, I love chefs like they are celebrities and G.R. is one of my faves). I am so excited about being here!! I really wanted to go to Hell's Kitchen but, reservations decided otherwise.
After a fantastic dinner we go to the Fremont Street Experience in Las Vegas. This is a limited capacity party on the "old" strip in Las Vegas. It has a massive LED screen rooftop that is visually breathtaking and it really makes this experience unique. It was a fun night that included multiple bands, dancers, magic and an all around menagerie of entertainment.
Happy New Year!!
Here we come 2020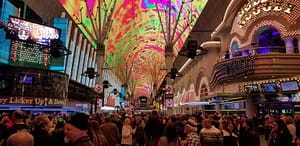 The dawning of a new century is upon us.
In the following days, we drove from Las Vegas to Arizona along Route 66 to catch a train to the Grand Canyon via Grand Canyon Railways. I highly recommend this tour by the way. It was the most perfect way to see the Grand Canyon. The train offered beautiful scenery both to and from the canyon. We actually stayed in the Grand Canyon Railway hotel and caught the train to the Canyon the next morning. Then, we stayed the night in the Grand Canyon at one of the lodges. It was great but when I go back I will stay about a week so I can actually explore. One day and night is NOT enough time to see the splendor the Grand Canyon offers.
The Grand Canyon is a marvel. Who cares about that stupid virus in China? There is NO way it will ever come here. We are the freakin' USA and we have a great health care system. The People are fully prepared to handle something of that magnitude.
Relax, enjoy your vacation (Don't worry about that virus)
Hakuna Matata! (Disney is always happy)
Don't worry, be happy (ignorant)…
Remember the question I asked earlier, 'Where better to escape reality than in Las Vegas, right'?
Nope, turns out the world wants to punch us in the fucking face with reality! More importantly, the lack of preparedness in our healthcare systems is obvious in the face of a viral outbreak.
Happy freakin' New Year.
Quote of the Day
"Where ignorance is bliss, 'tis folly to be wise." Face it: you were better off not knowing that, weren't you? Generally speaking, ignorance is a detestable state of mind. The more knowledge you have, the better equipped you are to deal with life. But ignorance itself doesn't equal stupidity. -Thomas Gray
What's for Dinner?
Gordon Ramsay's Beef Wellington
(actual photo from my birthday dinner at Gordon Ramsay's Pub and Grill in Caesars Palace- Las Vegas, Nevada)
A pneumonia of unknown cause detected in Wuhan, China was first reported to the WHO Country Office in China on 31 December 2019.
Jump to the next entry