Born for Leaving
It's time for a change which means the end is coming.
On our current travel assignment, we are assigned to a Medical Surgical Unit at a hospital in New Orleans Louisiana. This is a 767-bed hospital which is a fairly large hospital. I'm not sure if it the largest hospital we've worked at but, it is big.
We began this assignment on August 26, 2019 and, the contract was supposed to end on December 14, 2019. The unit director came to us and asked if we would consider extending our contract. So, we decided we would for various personal reasons. One reason being that it's close to Pensacola and the people we love so, we extended this assignment on December 15, 2019 to March 14, 2020.
We've extended at other locations before but, I was really hoping to leave soon.
 ALMOST Finished
I am looking forward to getting on the road again. I'm thinking Colorado would be nice or, maybe Seattle.
Michael's never been to either but I think he would like Seattle and the beauty Washington offers. Not to say Colorado isn't great also but in a different way. When my dad was stationed in Seattle in 1996, I remember it being picturesque and calming. The trees were giants. The waters were so dark, and the beaches had rocks and dark sand. It was hauntingly beautiful and I want to experience it again.
The beaches in the northwest are very different from what I am used to in Pensacola where the beaches are covered in white sands and shells. The food in the pacific northwest is also very different from what we are used to in the gulf south so, I'm excited to share this experience with him.
I can't wait. I mean, I love New Orleans- Who doesn't?
But, I'm ready to move on. I'm feeling claustrophobic.
I think I need big trees and dark waters right now. I'm ready to go.
The end is coming 🙂
Quote of the day
"He who is not busy being born is busy dying." -Bob Dylan
What's for Dinner?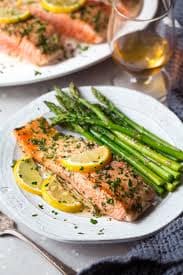 P.S.
Still no word, policies or SOP for the virus has been discussed at work. I wonder if they are taking this seriously.  The first victim of this virus succumbed to it today. I really hope the end of this virus is coming.  The news is saying there is no vaccine. That is not good. Fingers crossed.
January 11th– A 61-year-old man, who was admitted to the hospital on December 27 with suspected fever, dies from the virus in Wuhan. China revises the number of people infected with the virus down to 41.
Jump to the next entry