Small Gains
Victory!
When we got to work today we found the circumstances had changed… again. This is no real surprise these days. The hospital administration calls it "fluid" and
"changing hourly".
If that's not the understatement of the year I don't know what is.
We are learning as we go and we have to be flexible. As I said before, this has never been done before so, we have to adjust to what gets thrown at us.
Now, the entire 7th floor of MSU is being converted into another ICU for the hospital. Previous to now, only about half the unit was a negative pressure ICU. (See Mach 13th post)
Our goal today is to get all the non-Covid patients off the 6th floor and disperse them to other units in the hospital.
After we do that, we are to move the presumptive positive Covid patients from the 7th floor down to the 6th floor in order to completely empty the 7th floor for construction.
We did just that and, it went smoothly. Thank God.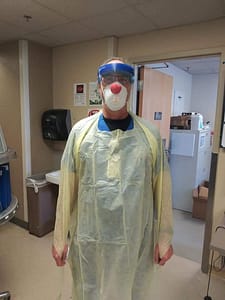 Victory
Remember my earlier post about how the nurses are expected to do the work of nurse, housekeeper, phlebotomist and respiratory therapist?
Well, today, we were told that we are only to enter the patient rooms when absolutely necessary. There are actual orders in each patient chart that state this. We are to cluster our care while in the room to limit how many times we go in and, we are to tell our patients that these measures are being taken is for safety of the staff to reduce our risk of exposure. The doctors have been told to streamline the patient's medication times so we aren't going in the room every hour or two. I'm curious to see how that works out.
We were told only necessary staff will be going in the room and services such as housekeeping a food service will not be going in the rooms. BUT, phlebotomists and respiratory therapists will be necessary and therefore they WILL be going in the rooms…I think I smiled bigger than the Cheshire Cat in that moment. They listened! Administration actually listened to little old me. We win!
VICTORY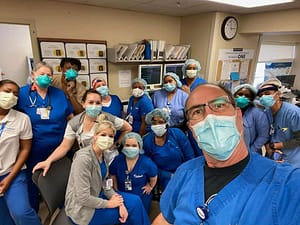 This is gonna be a good day.
This is exactly the light I need in all of this darkness.
Quote of the Day
"Sincerity of conviction and purity of motive will surely gain the day. And, even a small minority armed with these, is surely destined to prevail against all odds." – Swami Vivekananda
What's for Dinner?
Grilled Ribeye with Veggies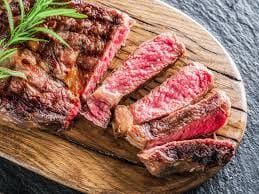 P.S.
I had to send two of my patients to ICU today. The virus is very fast acting in the body. In one minute the patient is fever free and is breathing okay on a few liters of oxygen and then, all of a sudden, they are burning up with a high fever, shivering and requiring 15 liters of oxygen on a non-rebreather.
This is scary but there may be a light at the end of the tunnel. Apparently, China reported the amount of cases they have is coming to a halt. Three months. It took three months for them to see a decline…can we make it?
Jump to the next entry