Everything is nonsense right now. What Is, Isn't. It all feels so upside down and backwards.
Today, I had morphine ordered on a few of my patients. No big deal right? Morphine is not an uncommon drug in the hospital as it is used for pain control and hospice most of the time. But, this specific incident of morphine was significant and, very different, from the usual delivery method. It's hard to explain but, I'll try.
A pharmacy tech came to the unit carrying medications for the patients. Also, not uncommon. Typically, the pharmacy tech will bring scheduled narcotics or certain antibiotics for our patients that are not carried on the unit. Anyway, I signed for the medications assigned to my patients and went to my charting area to go through the meds.
I look at one of the medication bags and I see that it reads Morphine. What?
This is an ENTIRE 100 mL bag of morphine!
Everything is Nonsense
This has to be a medication error. Normally, we administer morphine to our patients in 0.5 to 4 mg… in a syringe, not a bag.  Sometimes, it is administered in higher doses but that is rare unless you are on a post op unit. Furthermore, if we are giving narcotic medications in high doses like this or, on a frequent basis, we put the medication in a PCA pump. This is called Patient Controlled Analgesia and it is a machine that is LOCKED and programmed to deliver the med to the patient in a safe fashion.
Class is over now.
I go to the charge nurse and alert her to the suspicious medication. She calls the pharmacy and confirms that this medication is correct. Both of us are puzzled.
We call the doctor who ordered the medication.
Me: " I need clarification on an order for the patient in room blah blah blah HIPAA HIPAA HIPAA…"
Dr.: "That order is correct. Thank you for calling to clarify."
Me: "Okay, this is just an odd order. Thank you."
Dr.: " It has become protocol to give this medication to the DNR- Covid positive patients to ease their suffering."
Okay. Wow. I don't know what to say.
But, I do have a question.
Am I about to euthanize my patient?
Quote of the Day
"If I had a world of my own, everything would be nonsense. Nothing would be what it is, because everything would be what it isn't. And contrary wise, what is, it wouldn't be. And what it wouldn't be, it would. You see?" – Lewis Carroll, Alice's Adventure in Wonderland
What's for Dinner? 
Ramen Noodles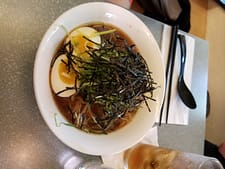 Jump to the next post