It's complicated
What's In A Name? Apparently it's pretty complicated.
My name is Melisa. My family calls me Missy and my parents call me Bearsy (long story).
I am a mom, a daughter and a sister.
I didn't have a name for three days after I was born because my parents were told that I was a boy in utero. My name was supposed to be Burke Baisden Johnson III and naturally, a girl name was never even considered.
 Surprise!
Surprise, It's a girl! SHIT.
Over the next few days my parents argued about girl names. My mom wanted to name me Mildred Alice after her grandmother.
My dad said, Hell NO! Dad wanted to name me Angela.
So, after three days of arguing, they decided to name me Melisa after the song 'Sweet Melissa' by the Allman Brothers. They weren't quite sure how to spell it, so I only got one 'S' instead of two. And well, here I am, one 'S' and all.
What's My Name?
About Me
I love to cook and eat food. The beach (any water really) is my favorite place. I love to travel, read, watch movies and explore. Stephen King and Quentin Tarantino are my go to for entertainment and, gray is my favorite color.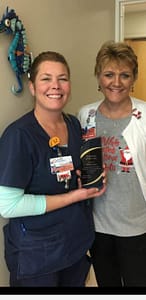 I am a travel nurse with a Florida license. Florida is considered a compact state for nursing licenses. This means I can travel to other compact states in the United States and practice nursing. Nursing is my second career. Prior to nursing I was a Police Officer for the City of Pensacola in Pensacola Florida.
What's My Name?
Police Officer
"You were a cop!?"
"But, you're so nice and not 'coppish' at all."
"How did you…Why did you switch careers?"
"Those are two totally different fields of interest."
"Tell me some stories like, what was the scariest situation you were in?"
Or, my favorite,  "Have you ever shot anyone?"
These are just a FEW of the questions and comments people say to me when they hear this.
My answer?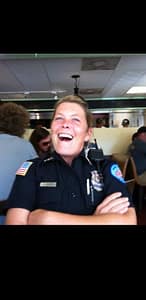 Yes, I was a police officer for almost 10 years. I loved it but, mostly I loved the people I worked with. There was a camaraderie and unspoken understanding between us that I have never found anywhere else. I don't think I ever will. It was most definitely a unique experience- to say the least.
I left for political and monetary reasons. Long story short, cops are overworked and underpaid. Our benefits and retirement were dwindling under the control of a strong mayor so, I left.
And, no. I never shot anyone.
What's My Name?
Nurse
At that time, I was a single mom of two boys I had to think about. So, I decided to go to nursing school.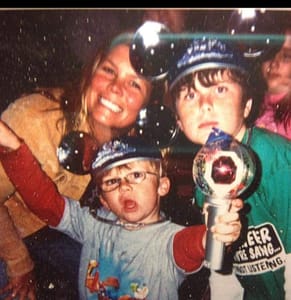 I had always wanted to be a police officer and a nurse so, this is in my favor. My career goals didn't go quite as planned but, it worked out in the end.
As far as these being two totally different career fields, I have this to say… In both professions you are meeting people on their worst days. For example, no one calls the cops because they want to share a bit of good news and no one comes to the hospital because they are feeling well. Bottom line, you are trying to fix a problem in a short amount of time that took that person a long time to create. It can be frustrating at times but, it can also be rewarding.
What's My Name?
 My Beliefs
I believe in community service and service to your country.
I come from a family that has served this country since my ancestors set foot here. Mostly military service members, cops and nurses. Service is in my blood. I don't know what to do with myself if I am not helping someone or being useful in some way.
I also believe family is the most important thing in the world. My family is everything to me.
If you haven't guessed,  I am of Irish ancestry and I was raised Catholic. Bleeding (don't forget guilty) heart over here. I am convicted by my heart. Ugh, God help us all.
What's in a name? A lot.
Quote of the Day
"Ask not what your country can do for you… ask what you can do for your country." -John F. Kennedy
What's for Dinner?
Traditional Irish Stew
P.S.
I am excited to see what St. Patrick's Day in New Orleans is like.
P.P.S.
I heard the virus has a name…Covid 19.
Funny, 19 is my favorite number (Stephen King reference). Maybe that's a good sign.
Go n-éirí an bóthar leat.
January 7, 2020: Scientists in China announced the discovery of a new Coronavirus.
Jump to the next entry